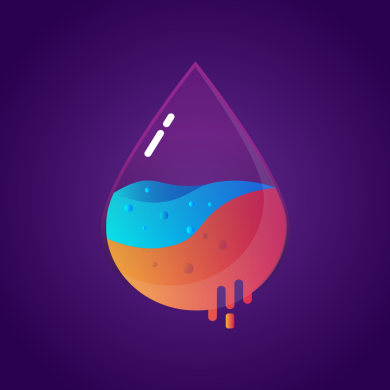 Terms of Use
By accessing the application Your Live Wallpapers, you are agreeing to be bound by these terms of service, all applicable laws and regulations, and agree that you are responsible for compliance with any applicable local laws. If you do not agree with any of these terms, you are prohibited from using or accessing this application. The materials contained in application are protected by applicable copyright and trademark law.
You use any information or materials provided by us through our app Your Live Wallpapers entirely at your own risk without an liability on our part whatsoever. The materials on Your Live Wallpapers's app are provided on an 'as is' basis. Your Live Wallpapers makes no warranties, expressed or implied, and hereby disclaims and negates all other warranties including, without limitation, implied warranties or conditions of merchantability, fitness for a particular purpose, or non-infringement of intellectual property or other violation of rights. Further, Your Live Wallpapers does not warrant or make any representations concerning the accuracy, likely results, or reliability of the use of the materials on its application or otherwise relating to such materials or on any sites linked to this site.
We may terminate or suspend access to our app Your Live Wallpapers immediately without prior notice or liability for any reason whatsoever including without limitation if you breach the Terms.
Your Live Wallpapers has not reviewed all of the sites linked to its application and is not responsible for the contents of any such linked site. The inclusion of any link does not imply endorsement by Your Live Wallpapers of the site. Use of any such linked application is at the user's own risk.
We reserve the right at our sole discretion to modify or replace these Terms at any time. Whenever we change these Terms of Use, we will post those changes to these Terms of Use and other places that we consider appropriate. Your future use of Your Live Wallpapers following these changes indicates your consent to the revised Terms of Use. What constitutes a material change will be determined at our sole discretion. If you have any questions about these Terms of Use, you can contact us:yourlivewallpapers@gmail.com
Privacy Policy
Your Live Wallpapers respects the privacy rights of our users and are committed to protecting the information collected and passed through our application.
Your Live Wallpapers has adopted this privacy policy («Privacy Policy») to explain how Your Live Wallpapers collects and passes the information collected in connection with our apps.
BY INSTALLING, USING, REGISTERING TO OR OTHERWISE ACCESSING THE SERVICES, YOU AGREE TO THIS PRIVACY POLICY AND GIVE AN EXPLICIT AND INFORMED CONSENT TO THE PROCESSING OF YOUR PERSONAL DATA IN ACCORDANCE WITH THIS PRIVACY POLICY. IF YOU DO NOT AGREE TO THIS PRIVACY POLICY, PLEASE DO NOT INSTALL, USE, REGISTER TO OR OTHERWISE ACCESS THE SERVICES.
Your Live Wallpapers reserves the right to modify this Privacy Policy at reasonable times, so please review it frequently. Your continued use of the Services will signify your acceptance of the changes to this Privacy Policy.
Personal Information Collection
We may collect the following Personal Information about you:
* Device information;
* E-Mail address;
* First & Last Name.
Purposes of Use
We require this information to get a better view of your needs and provide you with a better service. We use your Personal Information to:
* Send you push notifications when you are using our app;
* Improve our App and marketing efforts;
* Conduct research and analysis;
* Occasionally send you promotional emails with information we think you might find interesting.
Your Live Wallpapers collects and processes personal data on a voluntary basis and it is not in the business of selling your personal data to third parties. Personal data may, however, occasionally be disclosed in accordance with applicable legislation and this Privacy Policy.
Cookies Policy
Cookies allow web applications to individualize your experience by collecting your preferences. We use traffic log cookies to identify which pages are being used in order to analyze these data to improve our services. We use this information only for statistical analysis purposes.
You can choose to accept or decline cookies. Most web browsers accept cookies automatically, but you can usually change your browser settings to decline cookies if you so desire. This might, however, devoid you of personalized experience.
Third Party Services
Your Live Wallpapers may contain links to other websites or online services or allow others to send you such links. A link to a third party's website or online service does not mean that we endorse it or that we are affiliated with it. We do not exercise control over third-party websites or online services. You access such third-party websites or online services at your own risk. You should always read the privacy policy of a third-party website or online service before providing any information to the third party.
Security
Your Live Wallpapers takes reasonable measures to help protect the security, integrity, and privacy of your information in our possession.
Contact Us
If you have any questions about this Privacy Policy or the manner in which we collect or use your Personal Information, please contact us: yourlivewallpapers@gmail.com